By 2007, Jamesburg, New Jersey, a town of 6,000, had four walk-in bank branches — Bank of America, Constitution, PNC, and Sovereign — complete with bricks, mortar, tellers, and aura of trust along its quaint "Main Street" downtown corridor.
Apparently that wasn't enough.
In 2008, Chase Bank and TD Bank broke ground. Thousands of motorists now pass them every weekday morning on their way to the New Jersey Turnpike and again every evening on their way home. If I had a hand in it, I might insert a drive-thru restaurant, of which there are currently none, into the path of commuters. But I don't and the Invisible Hand chose otherwise: to erect two more banks for a total of six banks within one square mile, or one for every 1000 residents. (To be fair, the surrounding township has 30,000 people, but probably a dozen more banks.)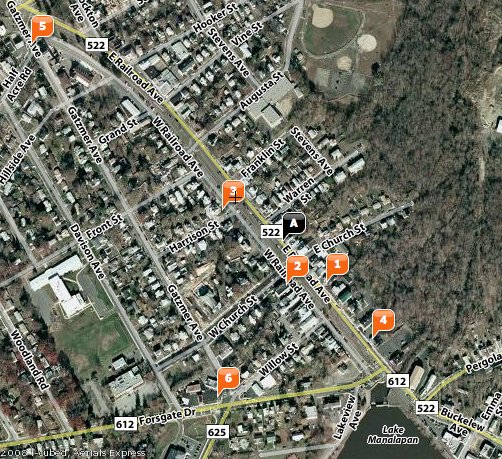 We live in an era of electronic banking when ATMs dispensing paper money seems horribly analog. Walking through a door under a roof of a building representing the shelter for my money to talk to a person is, I'll admit, occasionally reassuring, and even less occasionally useful. But everyone must admit that this is an activity growing rarer by the day.
So why are bank branches staging a last stand in this small New Jersey town?
Probably because the surrounding community, Monroe Township, is home to several retirement communities whose residents select banks based on the accessibility of branches. (They also buy newspapers and watch ABC's World News with Charles Gibson at 6:30 and hence commercials for prescription drugs.)
Several new shopping centers have gone up in the area and each seems to have the same collection of stores, anchored by a drug store and a bank.
The data may say that these are profitable investments, but for how long?
Jamesburg would seem to have great potential as a consumer destination: a walkable urban strip in the center of a relatively affluent suburban township, on the bank of a gorgeous lake adjacent to a 675 acre park. Yet it has a few mom and pop shops, one Subway, one Dunkin' Donuts, and one gas station. And six banks. Go figure.